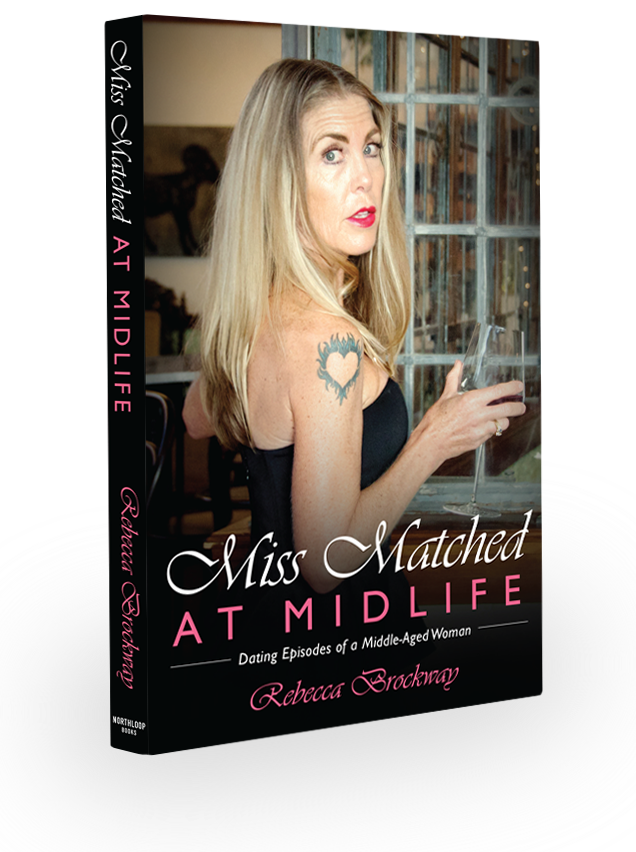 What happens when a woman's love life starts over at midlife?
What can a middle-aged woman learn from a tryst with the college kid next door? What's passion like with a mesmerizing fifty-something surfer who sleeps in the back of his van? How does a regular gal wind up sipping tea with the ringleader of a sex club? Why should the avoidance of a suitor's kiss necessitate police intervention? Are older men obsessed with dating younger? Finally, is there a set of tried-and-true dating tips that women over forty-five can utilize when they seek love online? Miss Matched at Midlife: Dating Episodes of a Middle-Aged Woman provides the perspective that only a woman who has been on over 150 first dates can.
If you've experienced the highs and lows of dating, this book is for you.
At age forty-eight, Rebecca Brockway's seventeen-year marriage ended in divorce. Instead of giving up on love, she set out looking for Mr. Right. Over the course of nine years, Rebecca went on more than 150 first dates—and she also gave several romances a whirl.
Featuring a foreword by therapist, author, and relationship expert Dr. Keith Witt, Miss Matched at Midlife is replete with droll insights and scenarios that are too wild to be anything but real life. In these page-turning essays, Rebecca invites us to share her journey, one filled with both triumphal successes and humbling missteps.
Buy the Book from the Author